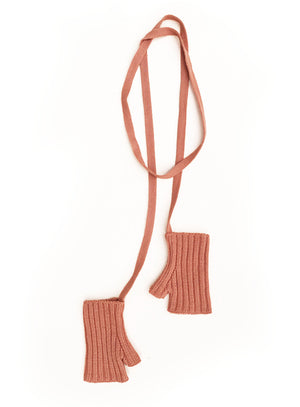 Sylfaen Fingerless Mittens - Rosewood
Regular price $48 now $28.80
Fingerless mittens on strings in a mid-weight rib, knitted in 100% Extra-fine Merino Wool.
2 sizes to suit from toddler and upwards.
 
Cool machine wash on wool cycle.
Inspired by designer Lisa Roberts children, Mabli's line offers beautiful knits made from 100% extra-fine merino wool, organic pima cotton and linen. With a versatile fit and slow fashion aesthetic, Mabli's clothes are designed for longevity; fitting your little one for a longtime, later to be treasured and passed down for generations to come.